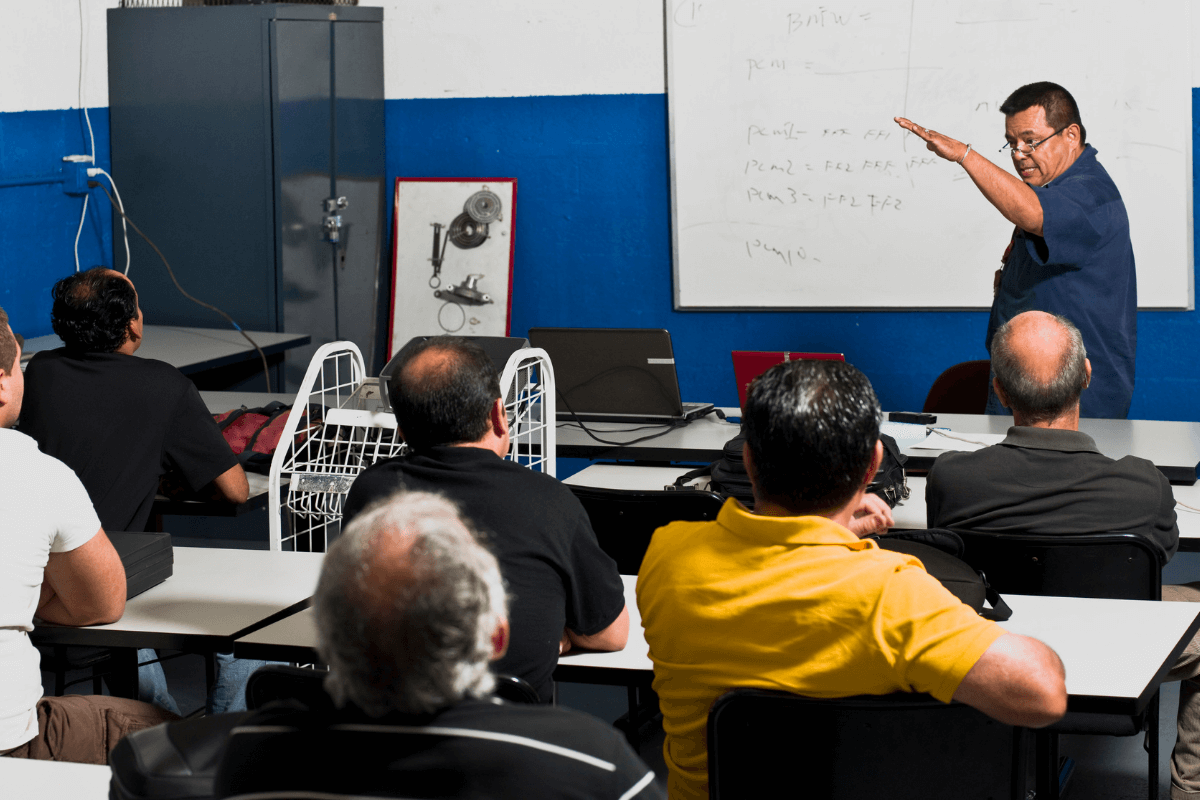 Classroom Training 
Whether you need to make a career change, find yourself facing new challenges after a layoff, or simply wish to begin your journey towards something better, PA CareerLink® staff can help you connect to the training opportunities you need.
Individual Training Accounts (ITAs) are scholarships that provide you with funds needed to access education and credentialing so that you can take that next step towards a long-term career. We will review high priority occupational trainings to help you understand the careers those trainings can lead to and what wages you might expect to be paid. Our staff will listen to you to understand and help you develop your career goals and when applicable, provide funding to assist with obtaining the certificate, degree, or license you may need to find success.
The amount of funding you may be eligible to receive is based on the length of the training and other financial assistance available. Throughout your training, PA CareerLink® staff will remain in contact with you should any issues arise and to celebrate your successes along the way.
Adult Education
In both physical and online classrooms across Central PA, individuals are improving their job prospects and the path for themselves and their families. With the assistance of knowledgeable teachers, people are increasing their math and reading skills while developing other work-related competencies such as critical thinking and effective communication.
Our services include:
Preparation courses to help individuals earn a high school equivalency (GED®)
Programs to bridge the transition to post-secondary education, setting you up for success
Classes that help individuals learn to read, speak, and understand English
Family literacy programs designed for both adults and children to attend together
Customized offerings for businesses interested in investing in their employees' growth and development
Our region has four specialized Adult Education providers. Please contact the PA CareerLink® for more information, or click on the applicable websites below.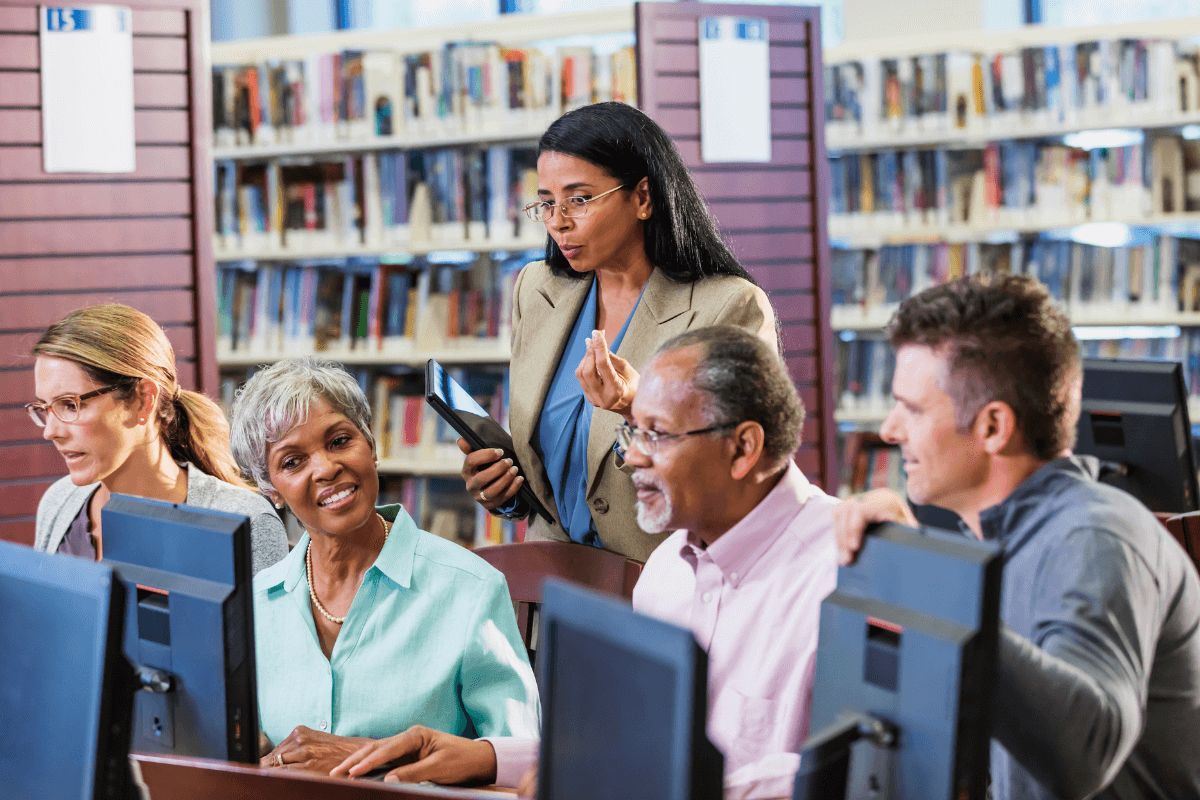 Central Intermediate Unit 10
Serving Centre and Clinton Counties
Central Susquehanna Intermediate Unit
Serving Columbia, Montour, Northumberland, Snyder, and Union Counties
Penn State Career & Family Pathways Programs
Serving Centre, Clinton, and Lycoming Counites
Tuscarora Intermediate Unit II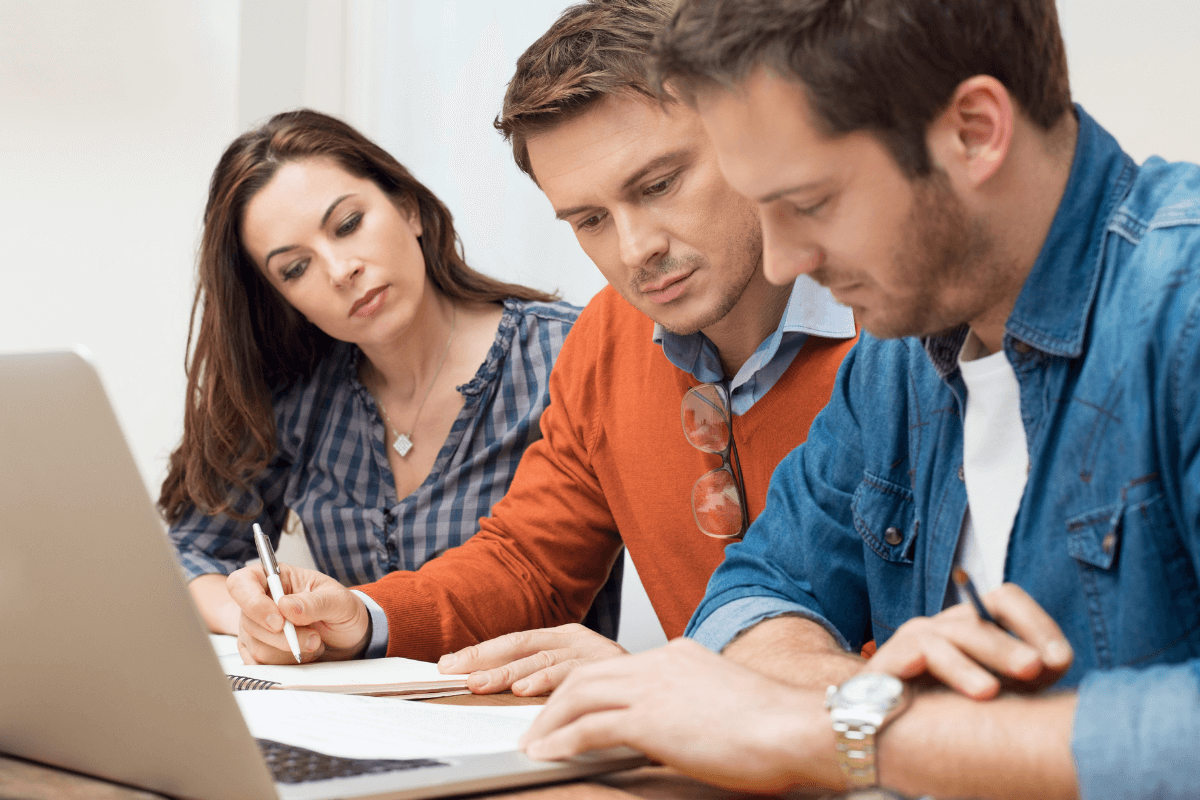 Central Skilled
coming soon
Apprenticeship
One of the most common barriers for jobseekers is a gap between the skills they have and those required for the job they want. Four year college or costly training programs aren't the only option if you are looking to gain industry-recognized credentials and skills. Apprenticeships are employer sponsored training programs that combine classroom training with paid on the job training — so you don't go into debt and spend years learning before ever starting a job.
The goal of apprenticeship programs is to build worker skills and establish pathways to sustainable employment. The apprenticeship is a structured, employer-driven training program with a built-in pay structure that increases alongside your skills. Apprenticeships typically last between one and four years. At the end, you will have gained an industry recognized credential along with years of work experience, all while earning a paycheck. Often, the classroom training portion of an apprenticeship can also be applied towards an advanced degree.
If you are committed to learning new skills and value working for a business who wants to support your career growth, an apprenticeship might be the right fit for you!
Pre-Apprenticeship: Tied directly to Apprenticeship programs, pre-apprenticeships are designed to prepare you with the skills, certifications, and connections to be successful as you prepare for employment.
Advance Central PA and the Central PA CareerLink® is currently supporting the following apprenticeship programs:
Advanced Manufacturing Pre-Apprenticeship
Computer Numerical Control Machinist Pre-Apprenticeship
Computer Numerical Control Machinist Registered Apprenticeship
For more information about how to be involved in these or other opportunities, contact us today.