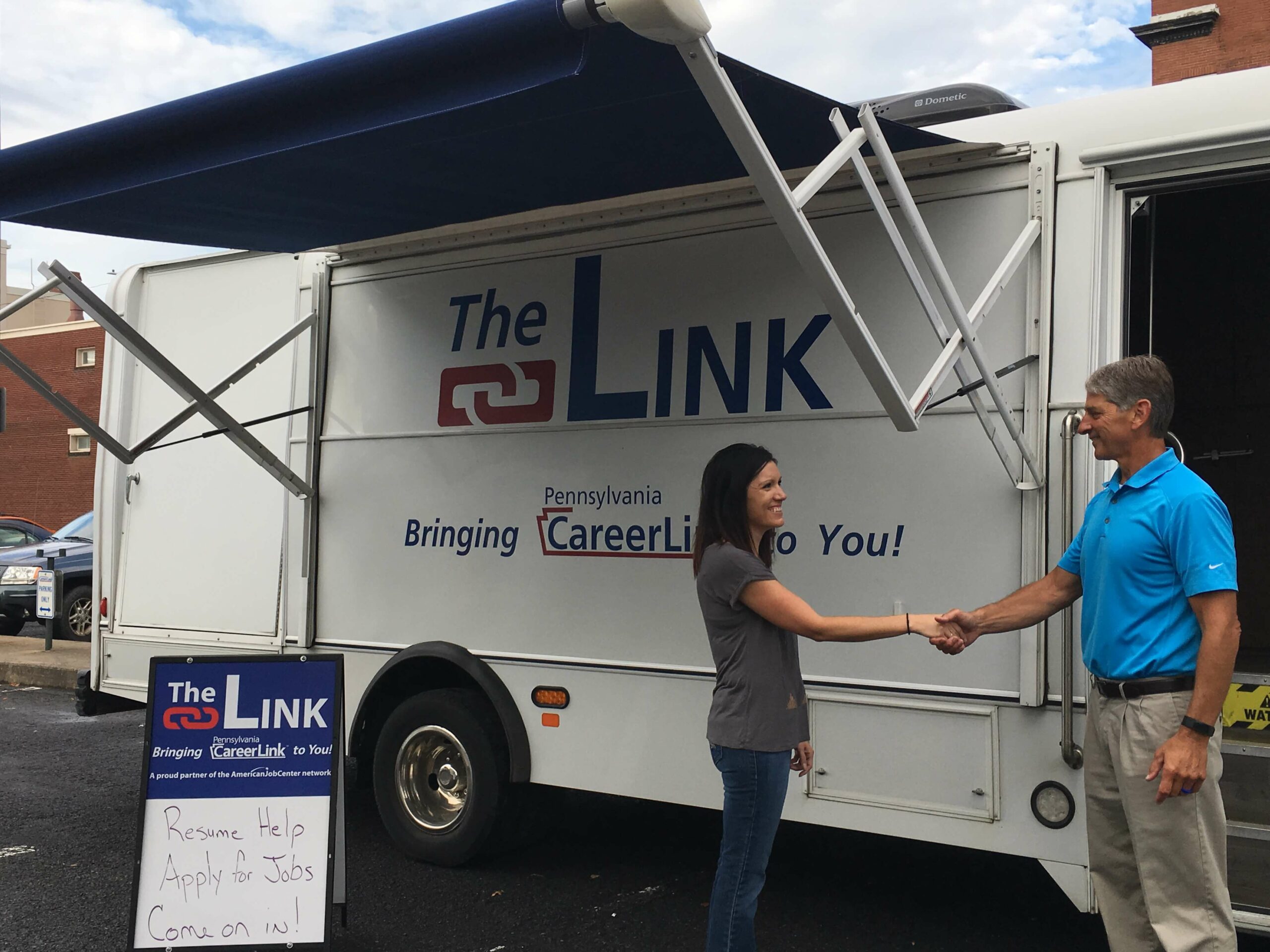 The Link
Let us bring the resources and workforce experts from the PA CareerLink® directly to you. The Link is a fully ADA accessible career center on wheels outfitted with seven computers, the Internet, a printer, and a presentation screen.
Schedule with us and we'll drive The Link to your location to meet your unique needs. We can assist you with recruitment events, and prospective employees can use our computers to complete applications or other electronic paperwork you require on the spot. The Link's presentation screen comes in handy when businesses like yours utilize it to hold company trainings and presentations. New companies, or companies that are under construction, utilize The Link to hold interviews, virtual or in-person using our computers.
Contact us at (570) 220-0003 today and we'll get things rolling!